View larger
Coltene - HyFlex CM File
New
This product is no longer in stock
Warning: Last items in stock!
Availability date:
Coltene - Assorted HyFlex CM Rotary File

Benefits:
1. 300% more resistance to separation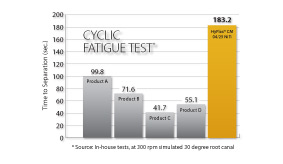 HyFlex CM NiTi files with Controlled Memory are up to 300% more resistant to cyclical fatigue compared to other NiTi files which substantially helps reducing the incidence of file separation.

2. No rebound + Extreme flexibility = Superior canal tracking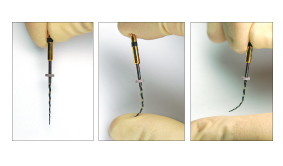 HyFlex CM NiTi files have been manufactured utilizing a unique process that controls the material's memory, making the files extremely flexible but without the shape memory of other NiTi files. This gives the file the ability to follow the anatomy of the canal very closely, reducing the risk of ledging, transportation or perforation.
3. Regains shape after sterilization = Multi-use
The shape and strength of files with straightened spirals can be restored during autoclaving and reused. Files not returning to original shape should be discarded.
4. Use your technique or use ours
HyFlex CM files can be used with crown-down, step-back or our recommended single length technique.

The single length technique, in which all files are used except the short Orifice Opener up to the working length, allows accurate and anatomically accurate preparation using HyFlex CM files. Again, all files can be used except the Orifice
Opener up to the working length (500rpm; 2.5Ncm).
| | |
| --- | --- |
| Company | Coltene |
| File Number | 20 | 25 | 30 | 40 |
| Country | Germany |
| Number in the pack | 6 |
| Taper | 0.04 | 0.06 | 0.08 |
| Length | 19 | 25 |
| Torque range | 2.5Ncm |
| Type | Protaper File |
| Speed of Rotation | 500rpm |
NO registration required!
If the question you have has not yet been answered here, use the form below to ask something about this addon.