+982175203000
EdgeEndo - X1 EdgeFile Reciproc File
تومان420,000
Out-of-Stock
Revolutionary Strength & Compatibility
Incredibly Strong 
The revolutionary EdgeFile uses our own flexible FireWire NiTi forged with our proprietary heat treating process. Our files are two to eight times more resistant to cyclical fatigue compared to other NiTi files–substantially reducing the incidence of file separation.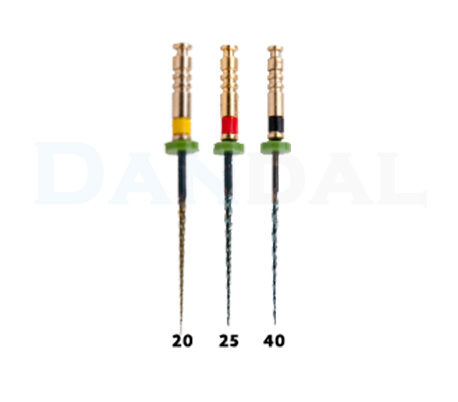 No Shape Memory Means a Superior File   
Our heat treating process gives the EdgeFile Series, "Canal Contouring Technology," making the files extremely flexible and reducing the shape memory and "bounce back" effect of other NiTi files. The flexible EdgeFile closely follows the anatomy of the canal without straightening out, reducing the risk of ledging, transportation, and perforation. The flexible shaft reduces the need for excessive straight line access, allowing more tooth structure to be preserved.
Product Details

Data sheet

Company

EdgeEndo

Country

USA

File Number

20 to 40

Number Of Files In Pakage

3

بیشتر
Reviews
No customer reviews for the moment.
Customers who bought this product also bought:
Related articles on blog
No related article on blog