View larger
Coltene - HyFlex EDM Rotary File
New
This product is no longer in stock
Warning: Last items in stock!
Availability date:
Buying this product you will collect
0 points
with our loyalty program.
Coltene - Assorted HyFlex EDM Rotary File
HyFlex EDM is the newest innovation in rotary endodontics featuring the HyFlex EDM OneFile System, designed to prepare a greater number of cases with just one or two files. These rotary files feature extreme elasticity and significantly higher fracture resistance compared to traditional NiTi files, and are designed as a complete modular system including Shaping, GlidePath, OneFile, Orifice Opener and Finishing files.
HyFlex EDM for Straight and larger Canals
HyFlex EDM + HyFlex CM for Curved Canals
+ Advantages
1. Extreme Fracture Resistance
HyFlex EDM files are produced using an innovative manufacturing process called Electrical Discharge Machining. The EDM process results in a file that is extremely flexible and fracture resistant. In fact, HyFlex EDM files are up to 700% more resistant to cyclic fatigue
compared to traditional NiTi files.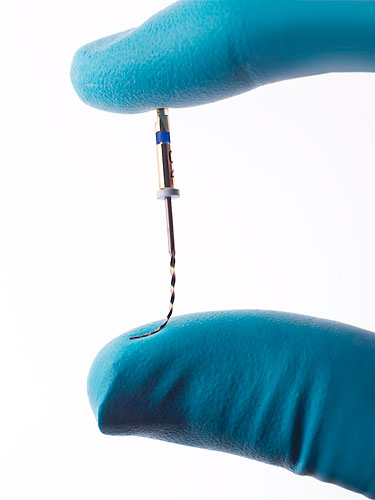 2. Controlled Memory
Thanks to controlled memory properties, HyFlex EDM files follow the anatomy of the canal, which can significantly reduce the risk of ledging, transportation and perforation.
3. Fewer Files Required
The combination of flexibility, fracture resistance and cutting efficiency of the HyFlex EDM make it possible to reduce the number of files required for cleaning while preserving anatomy.
4. Pre-Sterilized, Modular System
Provided as a modular system of sterile instruments, HyFlex EDM includes Shaping, Glidepath, OneFile, Orifice Opener and Finishing files and may be used in combination with HyFlex CM files.
All HyFlex EDM Files can be used at 500 rpm and at a torque of up to 2.5 Ncm (25 mNm) except the Glidepath files, which can be used with 300 rpm and at a torque of up to 1.8 Ncm (18 mNm).
| | |
| --- | --- |
| Company | Coltene |
| Country | France |
| File Number | 10 | 25 | 40 | 50 | 60 |
| Number in the pack | 3 |
| Taper | 0.02 | 0.03 | 0.04 | 0.05 | 0.12 |
| Length | 15 | 25 |
| Torque range | 2.5Ncm |
| Type | Single File System |
| Speed of Rotation | 500rpm |
NO registration required!
1 Question(s) answered
If the question you have has not yet been answered here, use the form below to ask something about this addon.
Asked by شاهيده محمدي
on 08/04/2017

با سلام،جهت obturation پس از استفاده از hyflex edm,از چه گوتايي بايد استفاده كرد؟مننون

Answer:
سلام. این موضوع به آخرین فایلی که استفاده کردید بستگی دارد البته گوتا پرکای اختصاصی برای این فایل نیز تولید شده است که متاسفانه در حال حاضر وارد ایران نگردیده اما در صورت استفاده از فایل hyflex onefile بسته به سلیقه شما استفاده از گوتا پرکای سایز 25 با تقارب های 4 و 6 و حتی 2 گزینه مناسبی است.