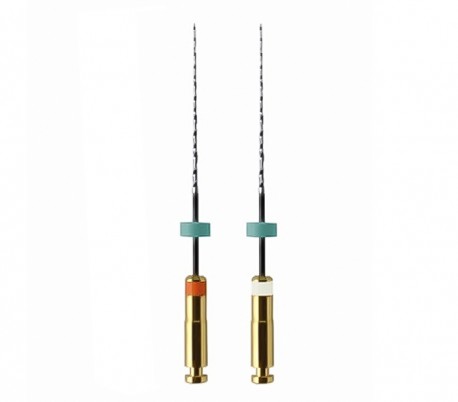 View larger
Micro Mega - G File
New
Warning: Last items in stock!
Availability date:
Buying this product you will collect
0 points
with our loyalty program.
G-File advantages:
Flexibility due to their small diameters (n°12 and n°17)
Slight taper (0.03)
Safety and non-working tip
Electro-polished surface
Enhanced circulation of the irrigation solution
Enlarge the canal passageway quickly and safely to the apex
Useable in combination with the Revo-S™ system or any other NiTi system
G-File protocol:
Determine the working length (WL) with a hand file (K-File #10 or 08)
The rotating G1 instrument is introduced into the canal, progressing with a slow movement without any apical pressure until the working length has been reached
After irrigation, the G2 instrument is used in the same way; then the last hand file is used again to check canal patency and confirm the working length.
Referenece: Micro-Mega.Com
| | |
| --- | --- |
| Company | Micro Mega |
| Country | France |
| File Number | 12 | 17 |
| Number Of Files In Pakage | 4 |
| Taper | 0.03 |
| Length | 25 |
| Torque range | Max. 1.2Ncm |
| Type | Glide Path |
| Speed of Rotation | 400rpm |
NO registration required!
If the question you have has not yet been answered here, use the form below to ask something about this addon.