+982175203000
Medicept - Biofill Sealer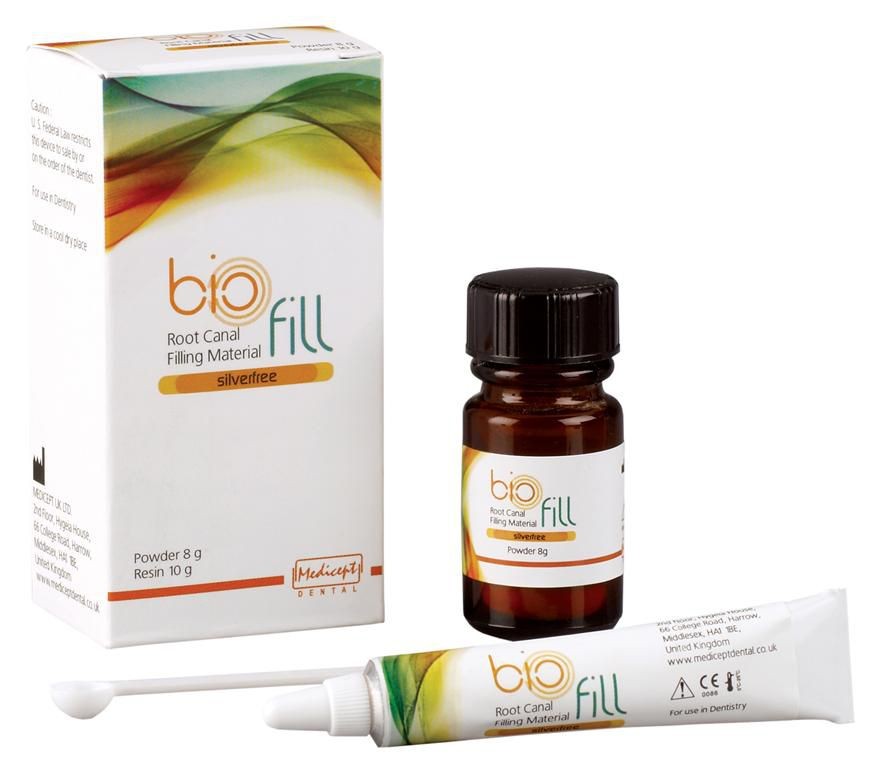 Biofill Root Canal Sealant
Silver free/resin based
Root Canal Sealing and Filling Materials Biofill powder and resin are mixed to produce a root canal filling material of excellent sealing capacity. As a result of its close adaption to the root canal walls and its very small contraction during setting, Biofill allows tightly sealing root canal obturation of excellent tissue compatibility. Biofill complies with the requirements of ISO 6876: 1986(E) for dental root canal filling materials.
Composition
Biofill silver free, powder: Bismuth oxide, Methylamine.
Biofill resin: Epoxy resin
Indications
Permanent obturation of root canals of teeth of the secondary dentition with or without the aid of obturation points.
Important Features & Benefits:
Resin-based, no acrylic, eugenl-free sealer.
Excellent radiopacity.
Working time 4-6 hours.
Setting time 9-15 hours.
Suitable for all obturation techniques.
Content:
- 8gr powder
- 10gr resin
Customers who bought this product also bought:
Related articles on blog
No related article on blog