Biolase - Dental Laser iLase - Dandal
Biolase - iLase Soft Tissue Dental Laser
Out-of-Stock
Features:
محتویات جعبه:
دستگاه iLase
پایه شارژر iLase
۲ عدد باتری شارژی لیتیومی
۲ عدد رویه دستگاه که در صورت نیاز تعویض شود.
۲ عدد گریپ رویه که در صورت نیاز تعویض شود.
۱ بسته سری با سایز های مختلف
بسته آماده سازی نوک سری
۳ عدد عینک محافظ (مخصوص این طول موج)
دفترچه راهنمای کاربر

 12 ماه گارانتی و 10 سال خدمات پس از فروش بازرگانی نیشام آریانا
* دستگاه توسط تکنسین مربوطه در محل نصب و آموزشات لازم طی یک جلسه یک ساعته ارائه می گردد.
iLase is The First Personal Laser that Packs Power and Portability into a Tiny Design.
With no foot pedal, power cord or external controls, the iLase™ takes dental lasers beyond portable, and should be the new go-to instrument for your tray. The iLase is the laser for every dentist and every hygienist (where permitted), every day. The iLase uses BIOLASE's patented line of non-initiated and pre-initiated tips for fast clinical results. Available in various kit configurations for dentists, hygienists and specialists, you can easily find the right iLase package for your practice.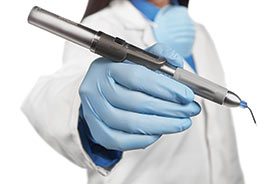 The First Personal Laser
iLase features all the power and control of a diode laser – in the palm of your hand. Avoid getting tangled in cords and wires with single, self-contained handpiece. Increase your productivity with a truly personal, unrestricted laser experience that is ergonomic and balanced, reducing overall hand fatigue for clinicians.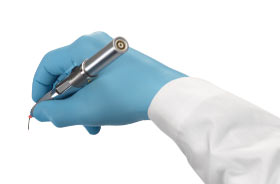 Versatility at the Touch of a Finger
With the ability to engage the finger switch from different positions, the iLase allows maximum comfort and working efficiency, whether performing procedures in the anterior or posterior of the mouth. Plus, iLase's smart controls prevent inadvertent switching to Standby or Ready Mode.
Clinically Convenient
The iLase amazes because so much convenience is packed into such a small, portable device. Surgical tips are disposable for easy setup and teardown. And with new pre-initiated tips available, iLase can be even more efficient in your operatory.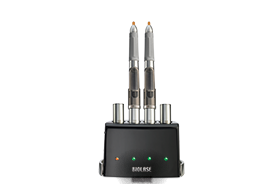 Power That Lasts
The iLase delivers power when you need it most. Whether the procedure is short or long, iLase has the battery life to meet your needs with up to 5 Watts of peak power for even the toughest soft-tissue cases. Additional batteries are available for even longer uptime.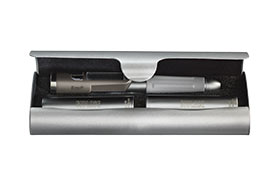 Affordable for All
The iLase was designed to be affordable so that each dentist and hygienist can work with his or her own laser. With affordable starter kits and even more affordable accessories, iLase is the truly affordable personal laser system.
Leave a comment about this product