Combo Plus Dual Therapy Stent - OrbusNeich Medical
OrbusNeich Medical B.V - Combo Plus Dual Therapy Stent
Out-of-Stock
Features:
Dual Therapy Stent
Netherlands Made
Stainless Steel 316L
CD34 antibodies
Bioabsorbable Polymer
Sirolimus Drug
Combo Plus Dual Therapy Stent
COMBO Plus is more than just a drug-eluting stent (DES). It is a combination of traditional DES components with the addition of a biological coating.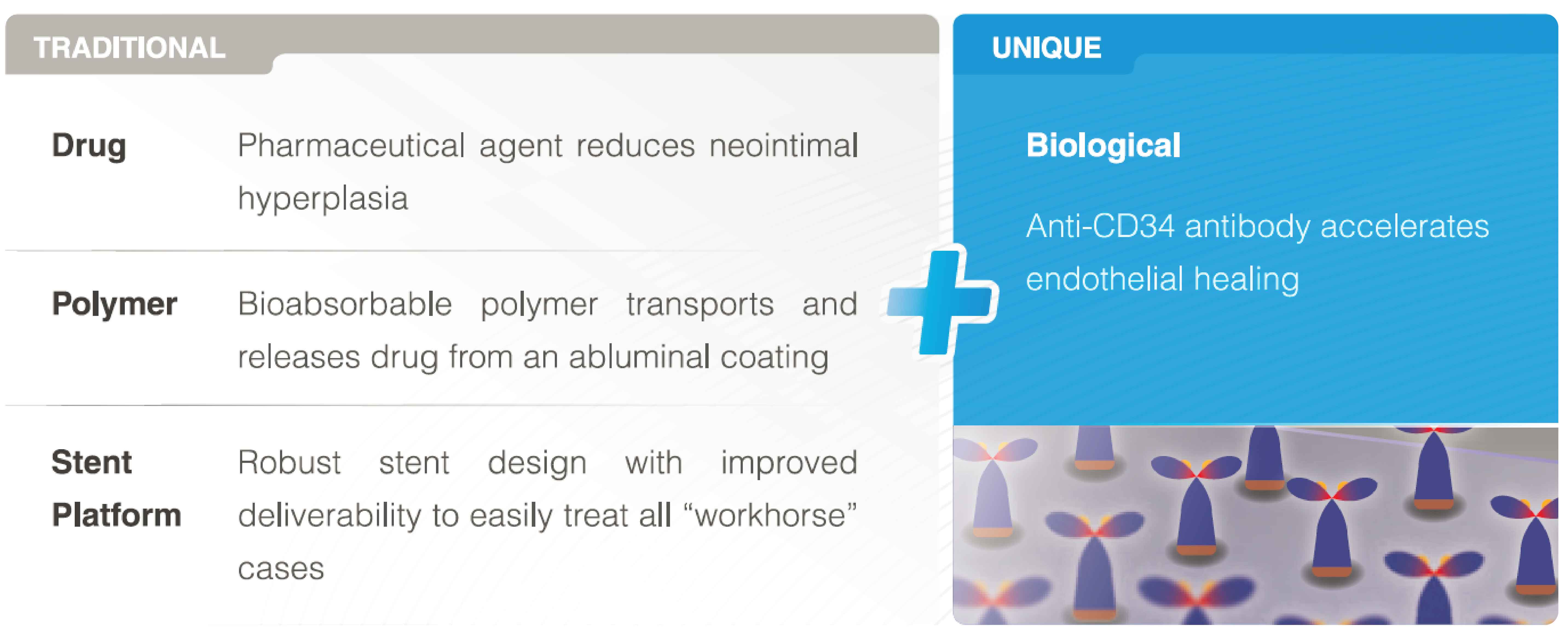 Function of the Biological Coating
CD34 antibodies are immobilized on the surface of the stent and capture circulating endothelial progenitor cells (EPCs). The captured EPCs are triggered by sheer stress from the circulating blood and other cell signals to differentiate and mature into endothelial cells. COMBO Plus is the only stent with a biological coating that actively repairs the vessel morphology.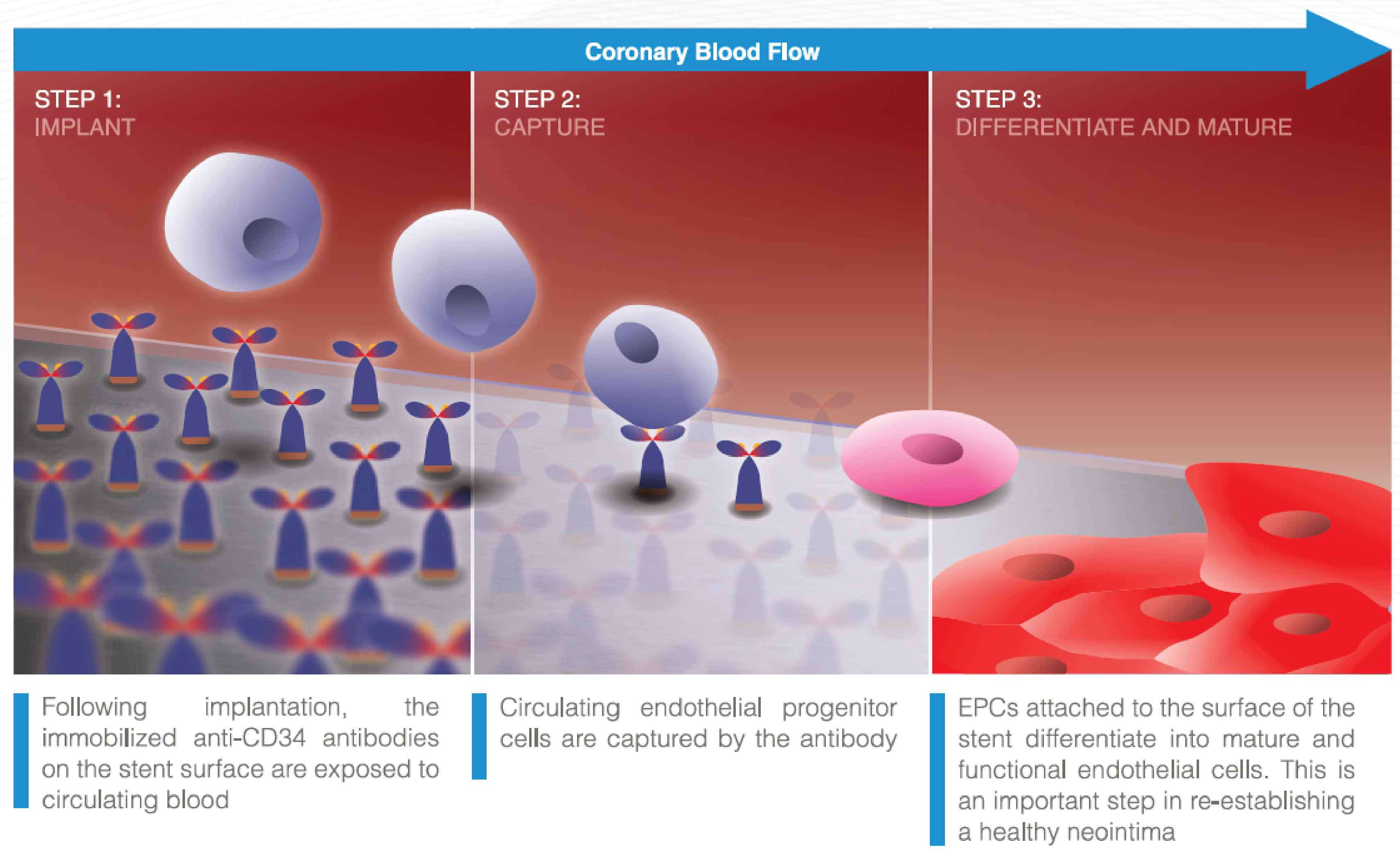 Sirolimus Release from a Bioabsorbable Polymer
The proprietary bioabsorbable polymer is coated on the abluminal side of the stent, allowing for directional drug release in 30 days and polymer absorption in 90 days.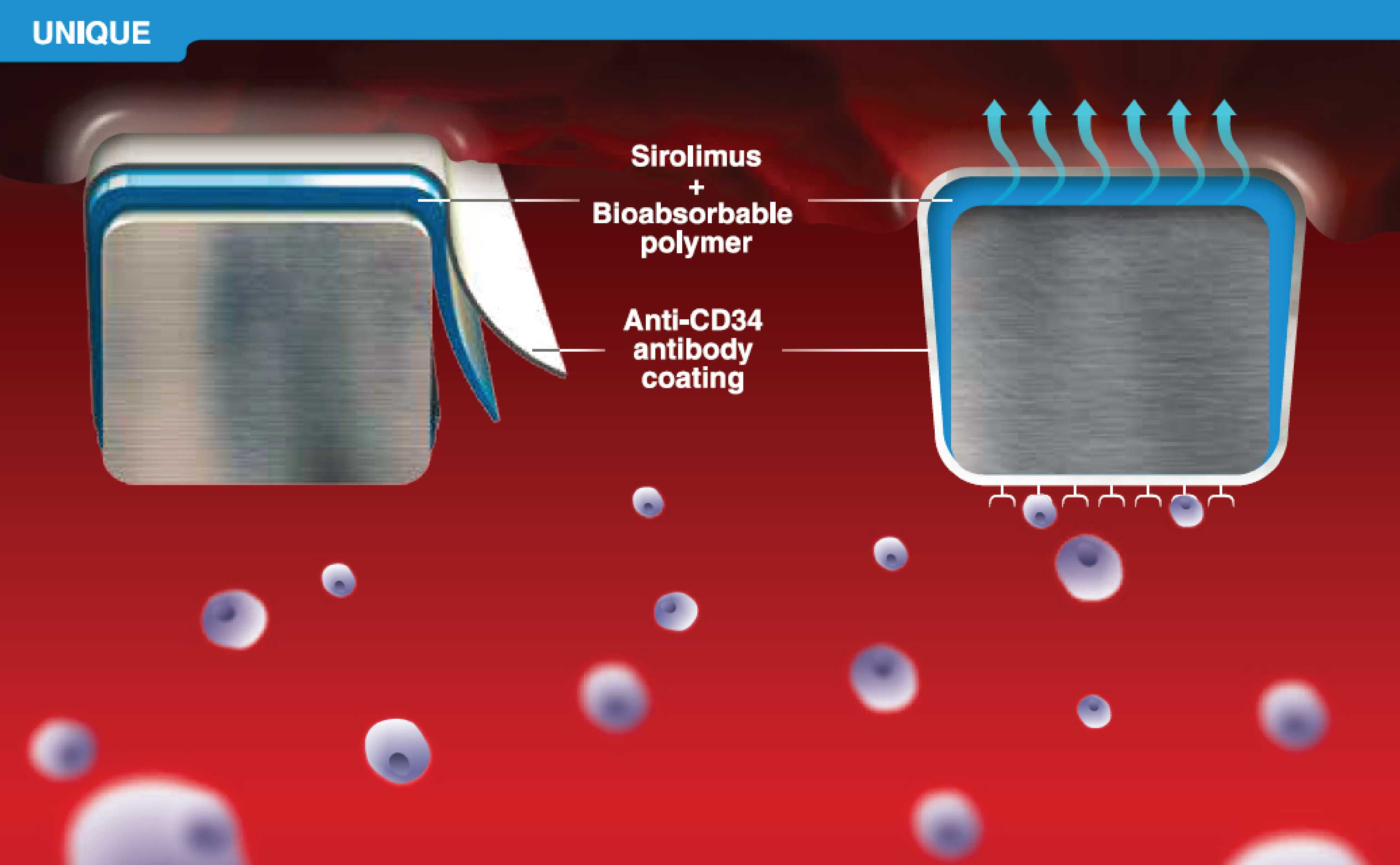 Dual Helix Stent Design
COMBO's dual helix design is engineered for:
  Excellent radial strength
  Large side branch access
  Natural conformability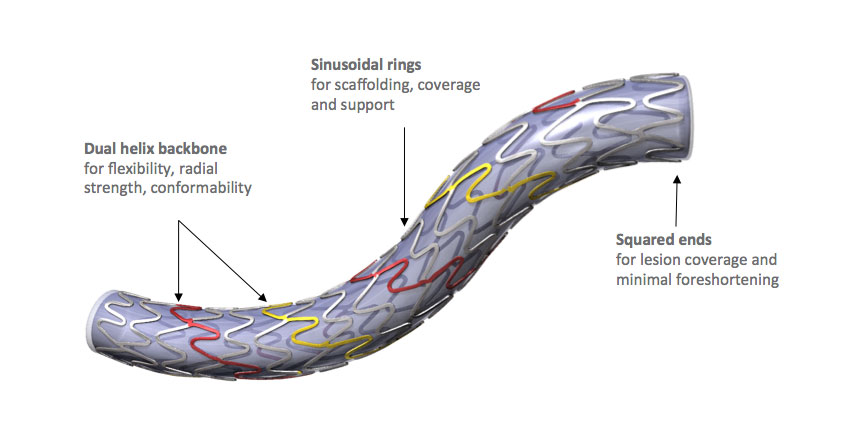 Key clinical findings
Unique 24-Month Neointimal Regression
A mechanistic study demonstrated that repeat OCT follow-up in the same patients showed a significant decrease in neointimal thickness and volume at 24-month compared to 9-month follow-up, indicative of neointimal maturation and stability.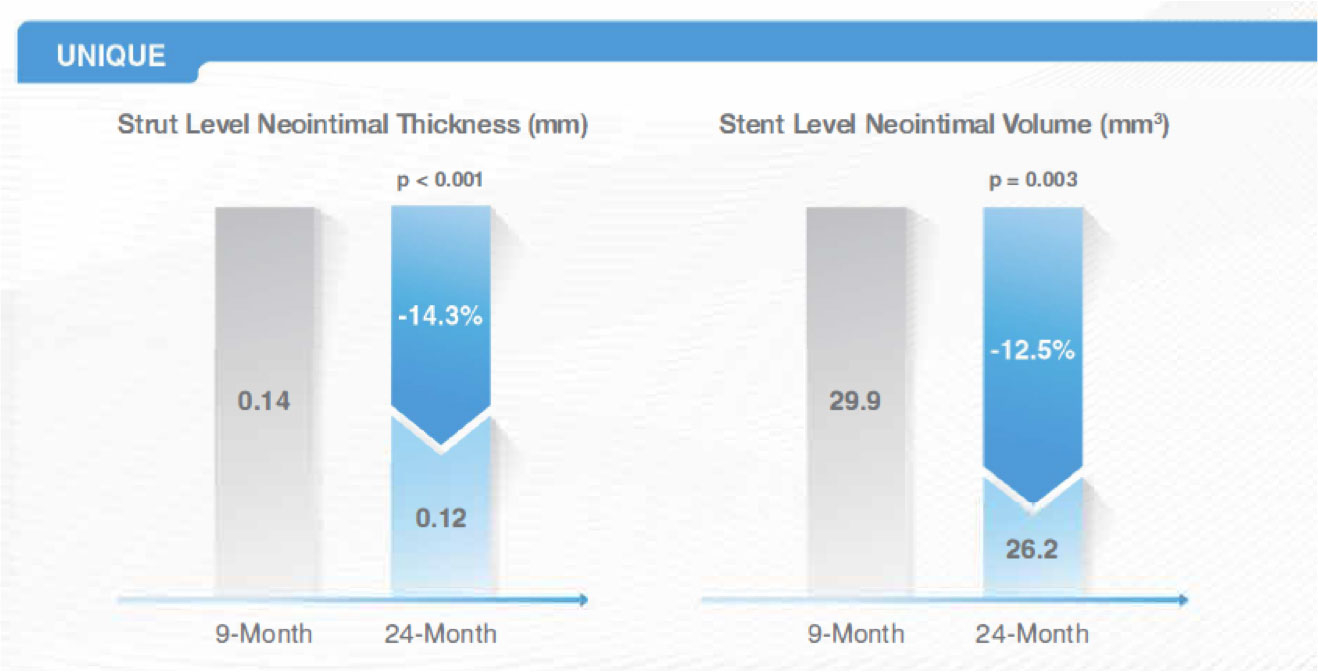 Low Event Rates demonstrate Safe Results
Studies have consistently shown low event rates. In the REMEDEE Registry (N=1000), 1-year results in an all comers' population showed effectiveness with low target lesion revascularization, and safety with low rates of cardiac death, myocardial infarction and stent thrombosis.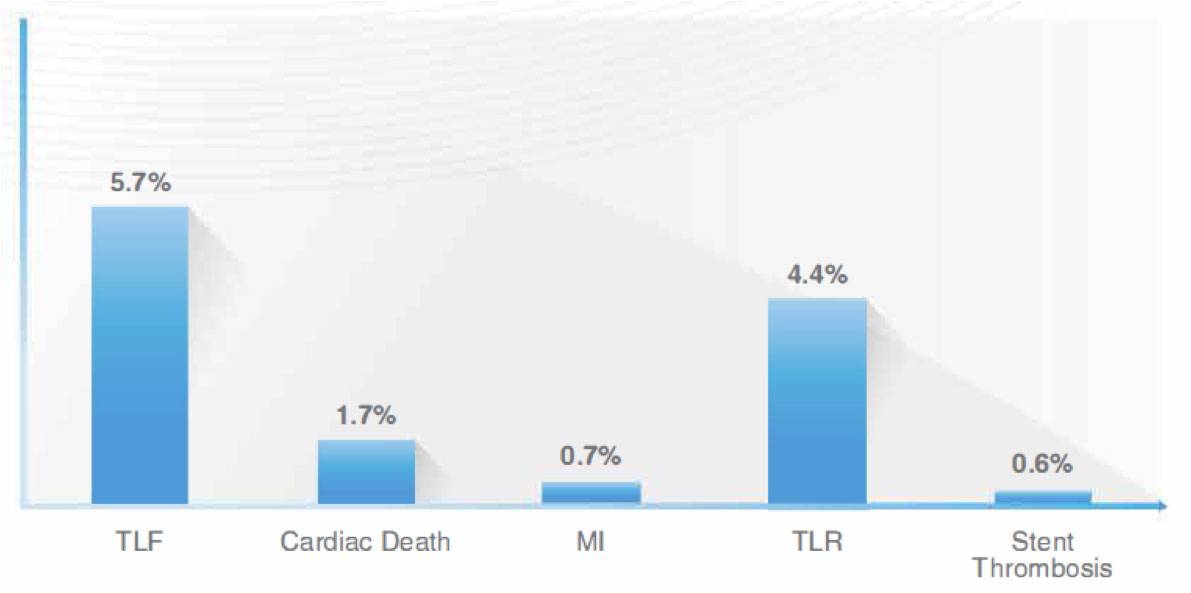 Technical Specifications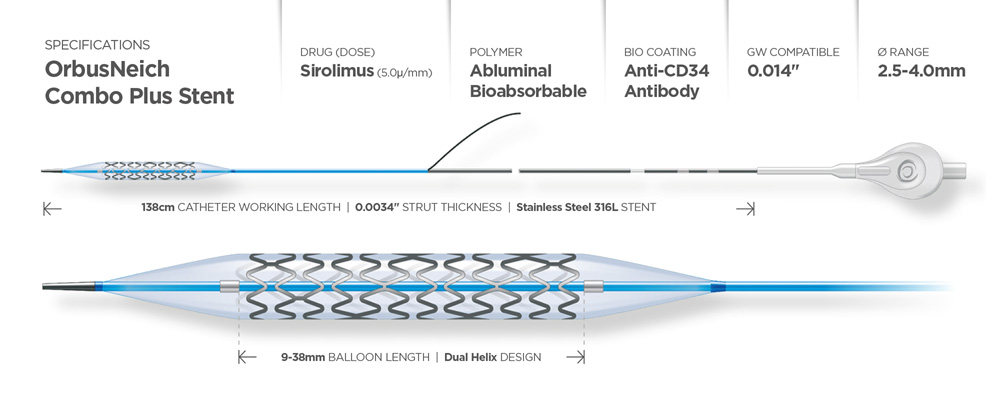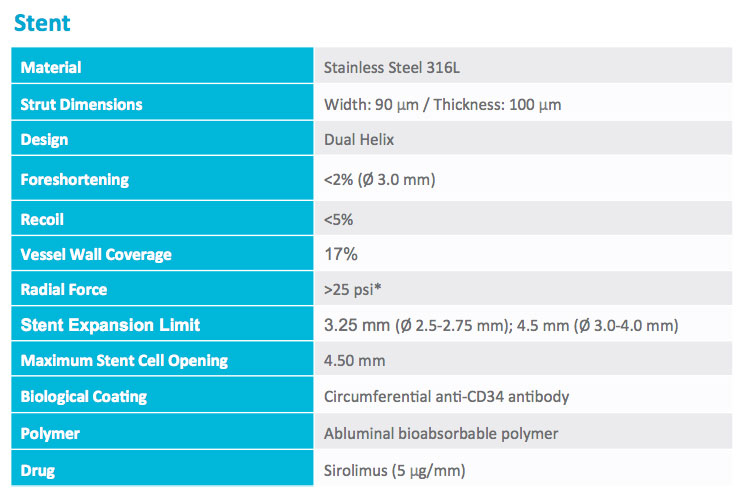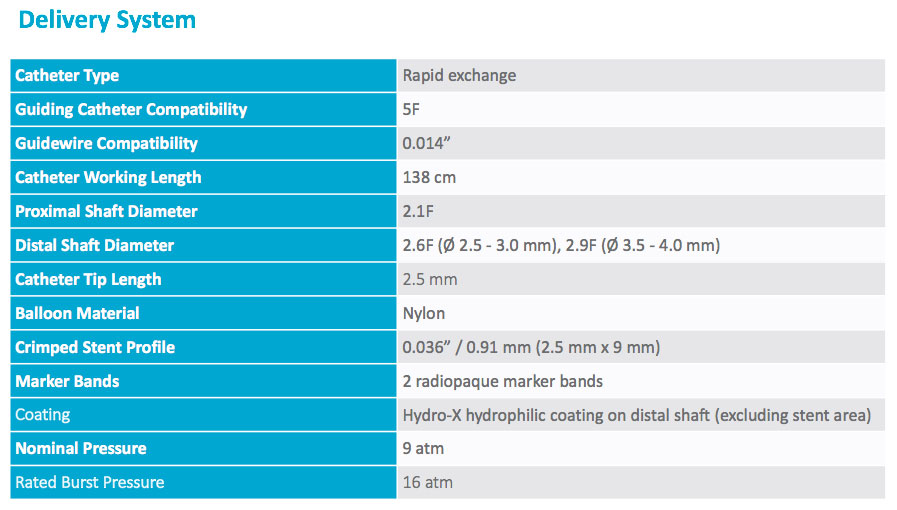 Leave a comment about this product