Biofreedom Drug - Coated Coronary Stent - Biosensors International Group
Biosensors International - Biofreedom Drug Coated Coronary Stent
Out-of-Stock
Features:
Drug - Coated Coronary Stent
Singapore Made
Biolimus A9
Decrease of Bleeding Risk
Biofreedom Drug Coated Coronary Stent
The combination of a selectively micro-structured abluminal surface (SMS) and Biolimus A9™ make BioFreedom a unique stent. At least 20% of PCI patients are High Bleeding Risk (HBR) requiring an individualized approach, BioFreedom provides a more appropriate treatment strategy.
The rapid 28 day transfer of BA9 to the coronary artery and rapid reendothelialization of the stented vessel, make BioFreedom the most relevant choice of stent for High Bleeding Risk (HBR) patients who cannot tolerate long dual antiplatelet therapy (DAPT).
The LEADERS FREE trial proved superior safety and efficacy of the BioFreedom DCS vs a BMS in the previously understudied and underserved HBR patient population.
SignificantlySafer than BMS
29% Reduction in the Rate of the Compositeof Cardiac Death, MI, ST 
Significantly moreEffective than BMS
50% Reduction in the Rate of Restenosis
SMS, Selectively MicrostructuredSurface
Only the abluminal surface of the stent receives SMS treatment, allowing BA9 to be contained on themicrostructuredsurface and delivered with high specificity to the vessel wall of the coronary lesions.
With no need for polymer or carrier, BA9 and SMS make BioFreedom a true Drug-Coated Stent (DCS).
The SMS process allows for an increased surface area for a uniformdose of BA9 to be delivered to the target lesion.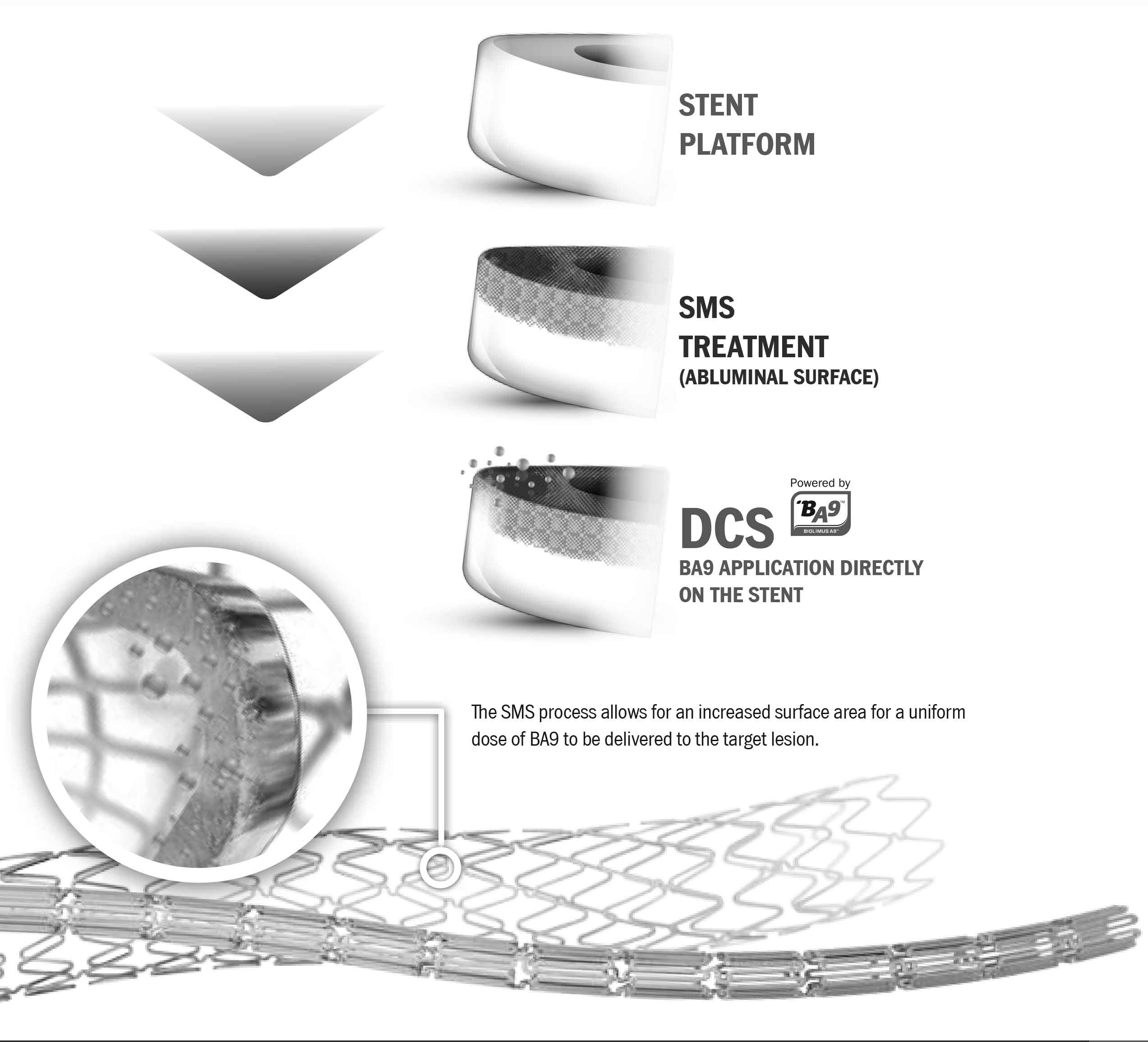 The Spesification of  Biofreedom Drug - Coated Stent in Comparison with Other Stents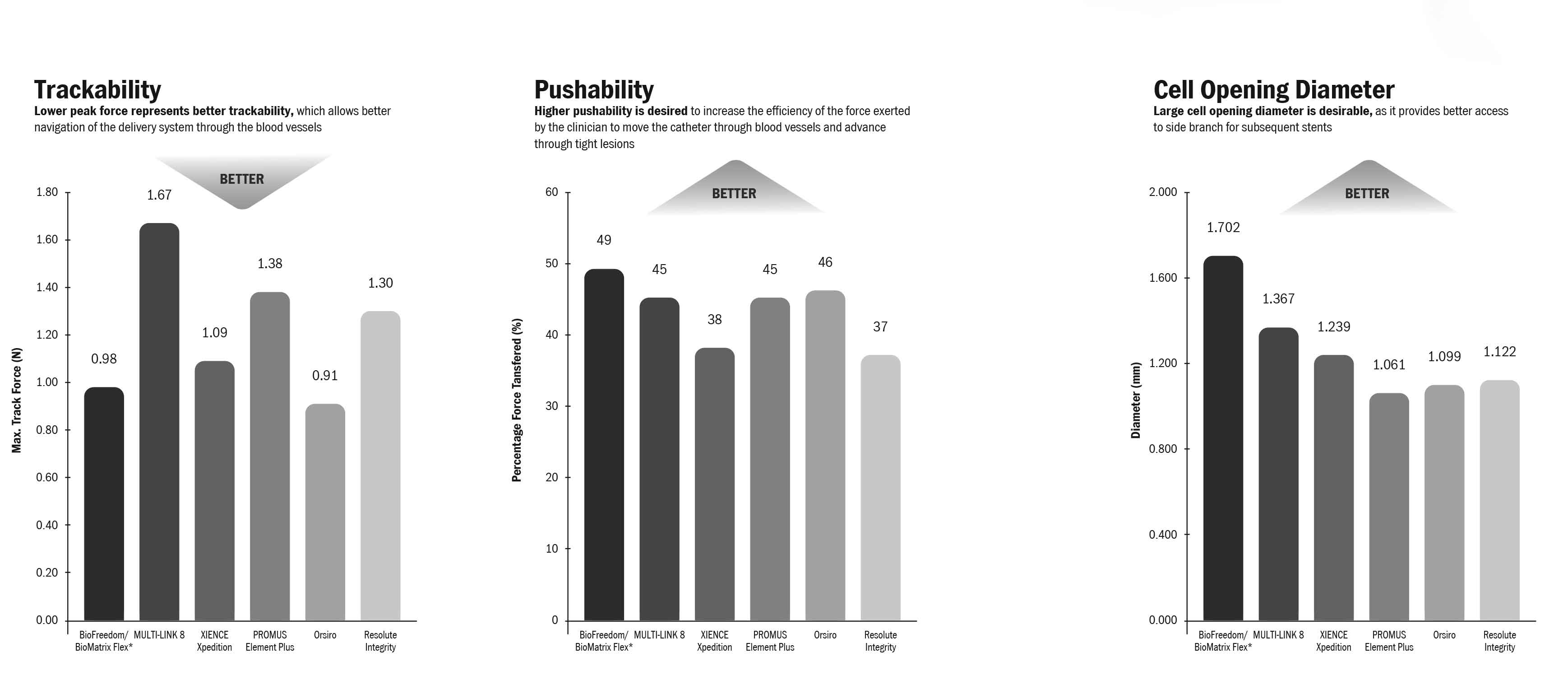 Leave a comment about this product