+982175203000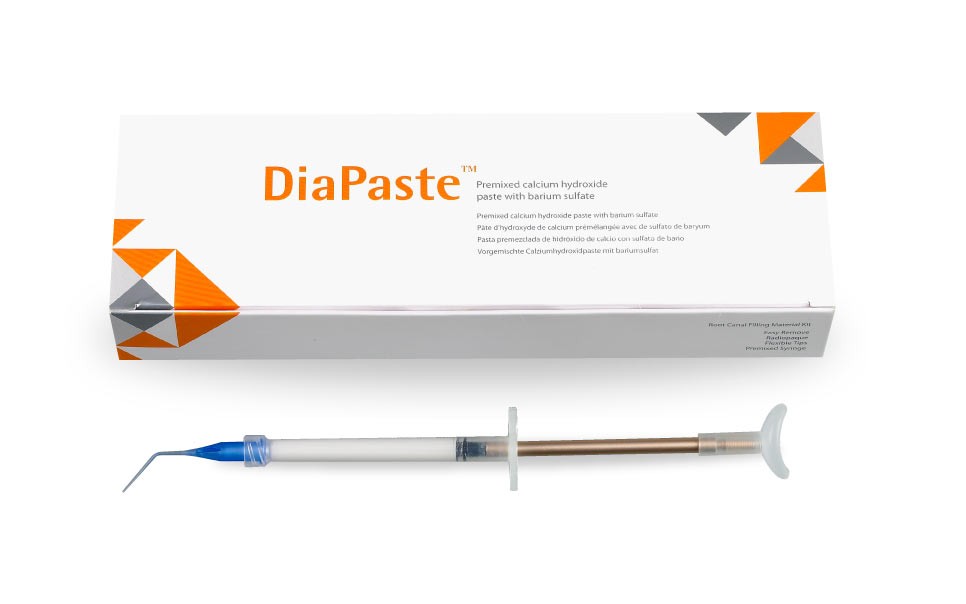 DiaPaste
Calcium Hydroxide with Barium Sulfate
Premixed Calcium Hydroxide + Barium Sulfate paste for root canal treatment.
Temporary root filling.
Root canal filling for primary teeth.
Use after pulp extirpation treatment.
Filling on the pulpotomy.
Temporary Pulp Capping.
Benefits
Water Soluble: Easy to clean and remove, reduce operative time
Easy and quick access
Radiopaque
Antibacterial
2g of paste and 4 disposable tips with 1 cap
Reviews
No customer reviews for the moment.
Customers who bought this product also bought:
Related articles on blog
No related article on blog