+982175203000
Cavex - Boil&Bite Tray
تومان400,000
Out-of-Stock

Boil&Bite
Cavex Boil&Bite is a double-sided thermoplastic (boil & bite) tray, which simultaneously serves as an upper and lower tray, and which can be used for various purposes. This revolutionary tray is well tolerated in the mouth and is suitable for everybody. The Cavex Boil&Bite can be used by both dentists and patients themselves with great ease, making Cavex Boil&Bite equally suitable for treatment in dental practices or home use.
Indications 
Whitening treatments
Fluoride treatments
Applying Cavex Bite&White ExSense or similar conditioners/desensitizers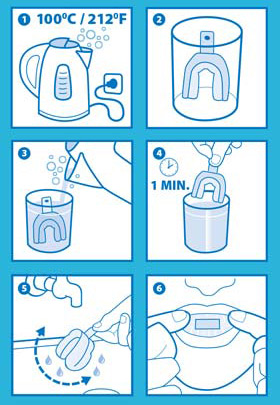 Reviews
No customer reviews for the moment.
Customers who bought this product also bought: