+982175203000
Acteon - Newtron P5XS B.LED Scaler
Add peace of mind to your daily work with the NEWTRON P5XS ultrasonic generator.
The technological and clinical innovations built into NEWTRON P5XS will support you in gentle, effective treatments and sustainable use of your tips. The NEWTRON P5XS is designed to facilitate your daily work while improving patient's wellness.
A design studied to answer ergonomics and hygiene requirements
NEWTRON P5XS provides esthetic pleasure as well as improves ergonomics.
Inclined front panel for better visibility offering effortless interaction and easier access to settings
Large power knob easy to operate even whilst wearing gloves
New graduated tank and lid


no risk of overflow 
visibility of volume used 
Irrigation setting easily accessible in front of the device
New handpiece holders


Customizable: can be installed on the side or in front of the device
Silicone cradles allow multiple rest positions and prevent falls
 Luminous power button: soothing lights to enhance the settings display
NEWTRON P5XS is also answering hygiene needs by ensuring to the system an easy decontamination and a total watertightness.
Flat surface in glass 
Detachable power and irrigation dials 
Detachable and autoclavable silicone handpiece holders 
B.LED technology, a new vision for scaling
Simultaneously detecting and removing dental plaque is now possible thanks to the B.LED technology, exclusive ACTEON SATELEC innovation.
The F.L.A.G. for B.LED plaque revealer, applied directly on teeth with brushes or diluted in the tank of NEWTRON P5XS, will become fluorescent under the blue light of the NEWTRON SLIM B.LED handpiece.
Areas to be scaled are clearly identified 
Scaling procedure is guided and optimised
The blue and white light of the handpiece protects visual comfort thanks to a perfect balance between the lighting of the working zone and the fluorescence of the plaque discloser.
Applications:
- GREEN       Periodontics
- YELLOW     Endodontics
                  Surgical endodontics
                  Conservatrice and restorative dentistry
- BLUE         
Prophylaxis
                  Conservatrice and restorative dentistry
- ORANGE     Conservatrice and restorative dentistry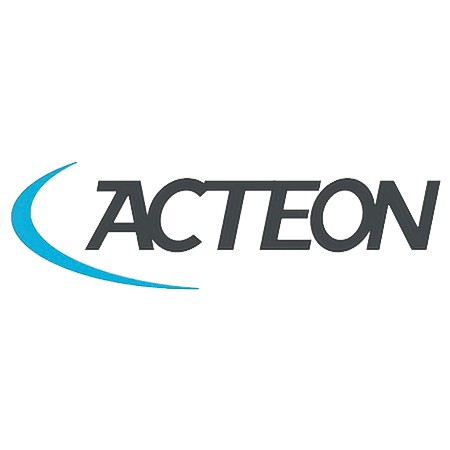 Data sheet
Company

Acteon

Country

France

Weight

Unit: 1700gr | Footswitch: 150gr

Height | Width | Depth

160mm | 310mm | 130mm

Foot Control

Corded

Vibration rpm

28-36kHz

Irrigation

Yes

Application

Multifunctional

Power

230V

Handpiece

One autocalavable Handpiece + 19 Instruments
Reviews
No customer reviews for the moment.