BonArt - ART-P6 Piper Ultrasonic Scaler - Dandal
BonArt - ART-P6 Piper Ultrasonic Scaler
ART-P6 Piper Dental Piezoelectric Ultrasonic Scaler
The Piper (ART-P6) is a compact piezoelectric scaler. While small' it has Auto Gain Control' which stabilizes and adjusts power settings for optimal performance. 

The Piper hand piece now has an LED for enhanced visibility.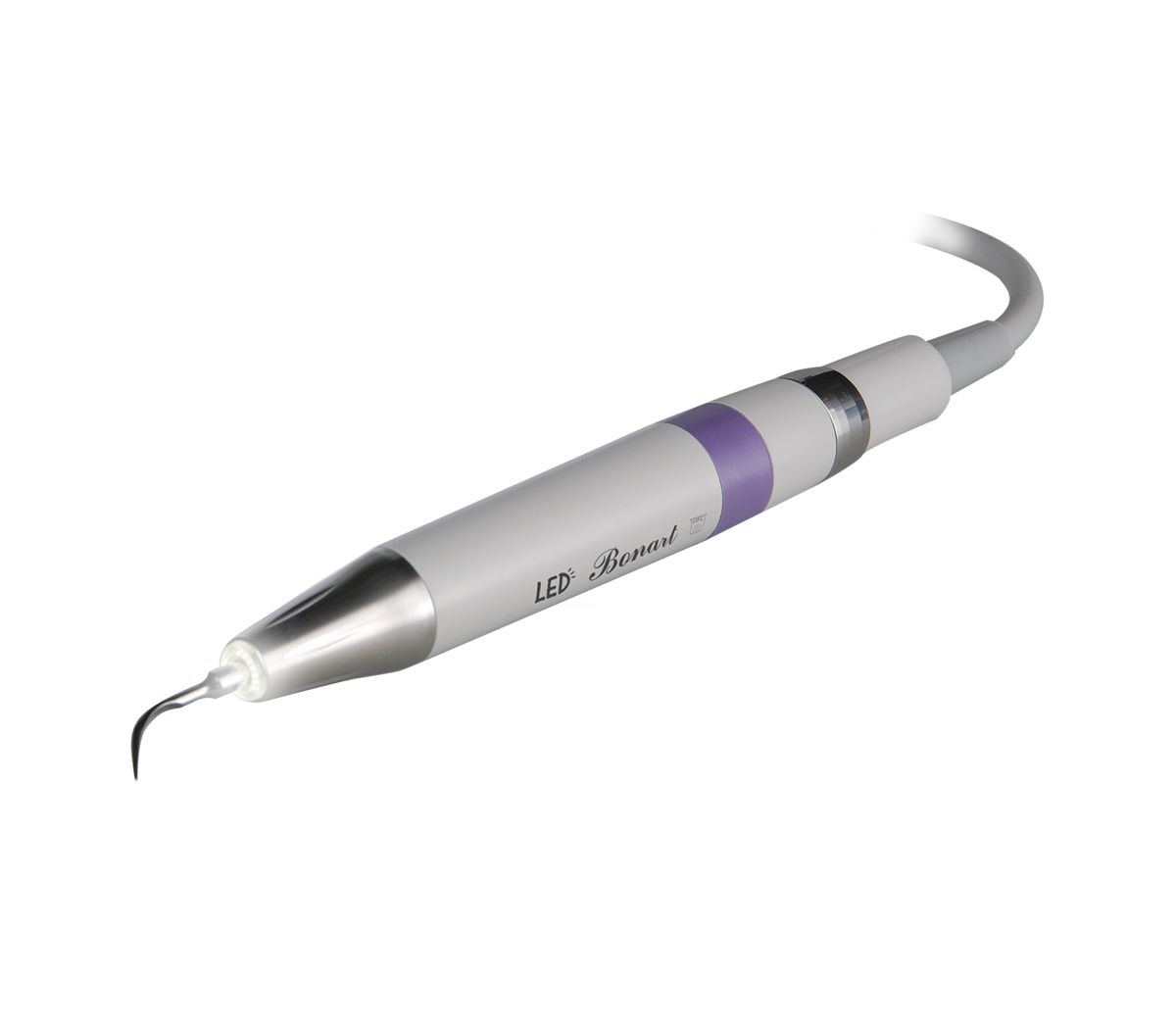 Device name: Piper 
Model number: ART-P6 
Part number: P6-1-BMPL-A3-40-L 

Included Parts and Accessories: 
Piper (ART P6) Main Unit (x1) 
Power Cord (x1) 
P6 foot switch (x1) 
BS-type LED piezo hand piece (x1) 
Metal piezo torque wrench (x1) 
BS-1 Universal pointed tip (x2) 
BS-2 Flat chisel tip (x1) 
BS-3 Round flat tip (x1) 

Included accessories may vary per region. 
    

Specifications: 

Power Supply: 110/220V 
Working Freq.: 26Khz ~ 32Khz 
Water Supply: 25-60Psi (172-414kPA) 
Dimension: 7.68"(L) x 3.38"(W) x 3.27"(H) 
Weight: 3.52 lbs. 
Handpiece Cable Length: 8.52 feet 
Footswitch Cable Length: 8.52 feet 
Operating Environment Temperature: 0-140F 
Relative Humidity: 10-90% (non-condensing) 
Leave a comment about this product