+982175203000
UltraDent Dental Unit
تومان95,000,000
Out-of-Stock
    
Primum U6000
    
Equipment:

with delivery system, with light, with monitor
U6000 is a treatment chair which is compact, classic and mesmerizing for its integrated features. U 6000 has been created in such a fashion so that it can meet expectation of every individual having specific requirements. The dentist's element is affixed with a stable arm that can be easily moved and repositioned. The large radius of the pivoting arm allows unobstructed access to the patient chair for not having any instrument hoses in the way. The dentist's element has a new, 7" color display touch screen. Its innovative vision U multimedia system can be functioned through the large 21.5" multi touch monitor. The revolutionary intra oral camera with autofocus has integrated with standard equipment in the U6000.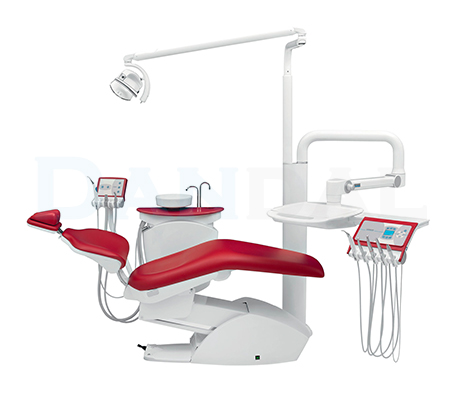 Compacto U1302
    
Equipment:

with delivery system, with light
Are you bored of your old chair which is now struggling to give you all time comfort? Or you want more than just compact and comfortable? Do you want your new; top-modern treatment unit must provide advantageous economic perspectives tomorrow as well as today?

Then just to fulfill your desires, let us show you our U1302. This chair gives you outstanding value for the money, because you can expand it as time goes by. Hence, it will be just as safe an investment tomorrow. Whether you need an intraoral camera in coming years, a flat screen monitor or an LED polymerization lamp, this remarkable and impeccable U1302 will grow with your needs and become increasingly valuable.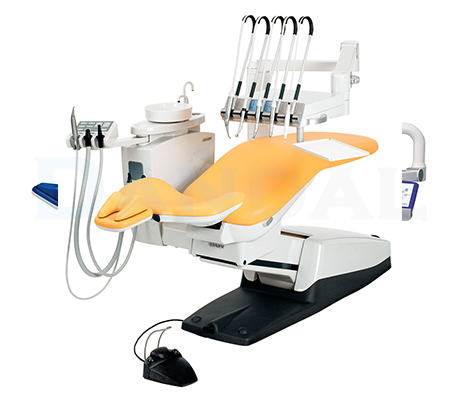 Compacto 1280
       
Equipment:

with delivery system, with light
U1280 treatment unit is very compact. Its wonderful features can be observed instantly. There is a component in this unit which renders especially dynamic work. That is, the dental instruments can be placed on a completely transferable swiveling arm which is located over the patient's chest during the treatment.
The suspension system can be adjusted such that all instruments continue to be in perfect balance. All instruments are reachable and available without any extra effort. Not even required to look at the instrument to reach them. When done with one tool, U1280 will gracefully and automatically pulls back to its position.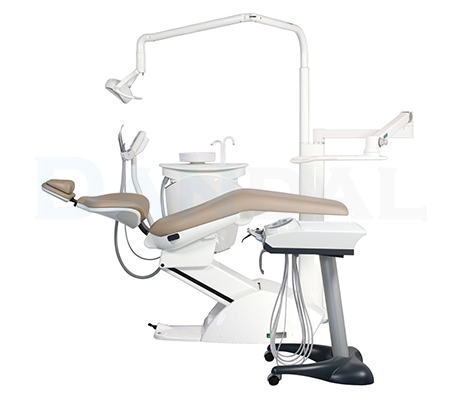 Compacto 3000
      
Equipment:

with delivery system, with light
What more can one ask for, as it could not be more magnificent as it is now. In fact, it is a high-end medication Centre in every way one could define in words. 

Regarding practicality and ergonomics:

-It is state-of-the-craftsmanship
- Businesslike 
- Effective in configuration
- Above all it is known for its fabulous strength.
    

Since the versatile dental instrument, its console can be put in any place which means in every working positions. 

For the U3000, we have consolidated the most paramount characteristics to suit the most recent medication forms – while wiping out everything that is unnecessary. However as stylish as it may be, the U3000 furnishes you with continuing practicality.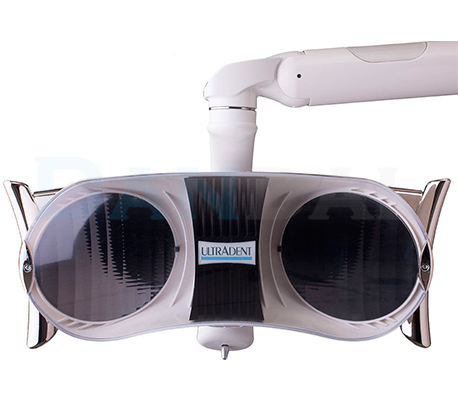 Solaris 2 – The completely innovative LED treatment lamp
   
Let the latest generation of LED lights illuminate your day. Solaris 2 represents the highest standard that currently exists for wear-free LED-based lamps. With a CRI value of 95, it reaches a previously unachieved degree of colour reproduction for LEDs – resulting in a completely new level for determining tooth shades.

Thanks to Solaris 2, the lights will go on in your treatment room with functions that are even more precisely adapted to you. The Solaris 2 puts your entire workspace in the best possible light. Its microprocessor controls allow high-precision operation and can regulate the light intensity from 2,500 to 45,000 Lux while maintaining a permanent colour temperature of 5,000 °K. Acoustic signals alert you to minimum and/or maximum brightness levels. One-touch operation for reduced light when applying light-cured materials simplifies your daily routines. The lamp is turned on and off either on the dental unit or via a foot pedal.

High-quality processing, extremely smooth positioning, the lowest possible power consumption with nearly no warmth or sound development: These are even more convincing features. Not to mention hygiene and safety!
Author: Review department of Dandal.ir
First Release Date: 29/Oct/2016
Product Details

Data sheet

Company

UltraDent

Country

Germany

Weight

Approx. 30kg

Certificate

CE

بیشتر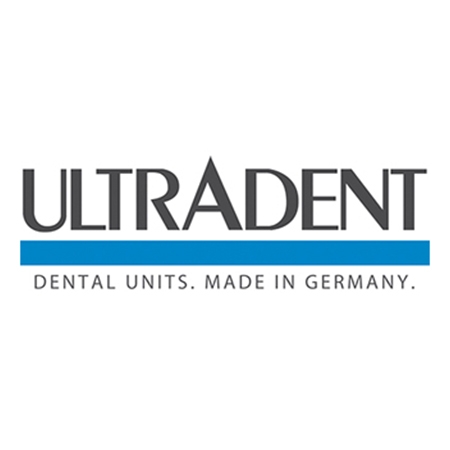 Data sheet
Company

UltraDent

Country

Germany

Weight

Approx. 30kg

Certificate

CE

Lighting

LED

Power

230V

Dentist table

With hanging hoses | With whip arms

Fiberoptic system

Optional

Monitor

Optional

Intra-Oral camera

Optional

Light-curing

Optional

Water boiler

Yes

Assistant Air-Water Syringe

Yes

Nurse table

Yes

Dentist Control Panel

Touchable

Assistant Control Panel

Yes

Chair unit

Full Automatic

Chair foot controller

Yes

Headrest

Multi position

Spittoon

Ceramic

Piezo scaler

Optional
Specific References
ean13

013914

upc

OUT
Reviews
No customer reviews for the moment.