Yongkang Best - BSt-007 Water Distiller - Dandal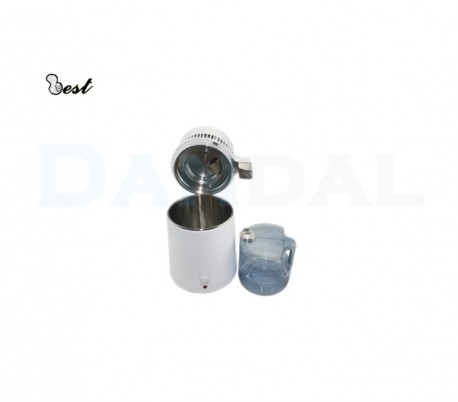 Partial Payment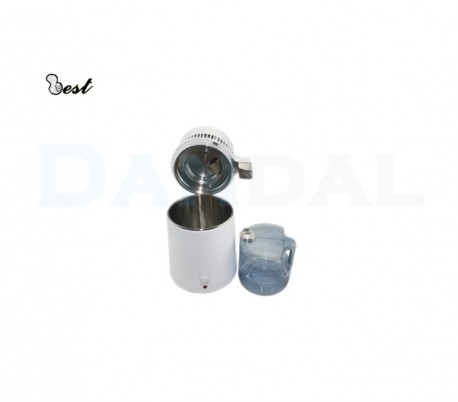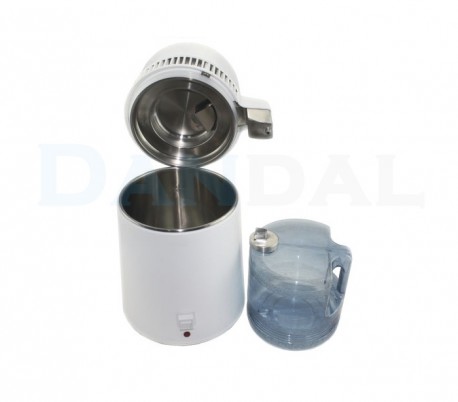 Yongkang Best - Water Distiller
Show Details
Close Details
BST-007 with Plastic bottle
Sterilizer water distiller
Applications: For sterilizers
Features & Convenience:
HIGH QUALITY - The entire Steam Chamber, (including dome), is 100% Stainless Steel.
BEST VALUE - More economical by far. Comparable units can cost TWICE and much and aren't as good.
HIGH EFFICIENCY - Can make up to 6.5 gallons per day.(26L per 24 hours)
EASY & SAFE operation. Push a single button to start. Thermostatically controlled to automatically switch off.
Space saving, durable and portable, (under 8 lbs.) Can easily take it with you on vacations or travels.
Ease of maintenance - Easy to clean. No need to purchase and replace dirty filter cartridges.
Baked White Enamel exterior model matches standard white kitchen appliances.
Stainless Steel exterior Décor model matches other stainless steel appliances.
Specifications:
Output: Over 6.5 Gallons per Day (26 Liters)
Size: 8 in. (20 cm) width X 14 1/4 in. (36 cm) height
Weight: 7.7 lbs. (3.5 Kg)
Boiling Chamber Capacity: 1 Gal. (4 L.)
Collection Container Capacity: 1 Gal. (4 L.) Quality rating PC7.
Power Source: Standard 220-240V/60Hz
Power Consumption: 750W (total)
Show Details
Close Details