InterOss
Anorganic Cancellous Bone Graft Granules
100% Natural
Biocompatible
Highly Purified
Large Inner Surface Area
Long Term Stability
Multi-Porosity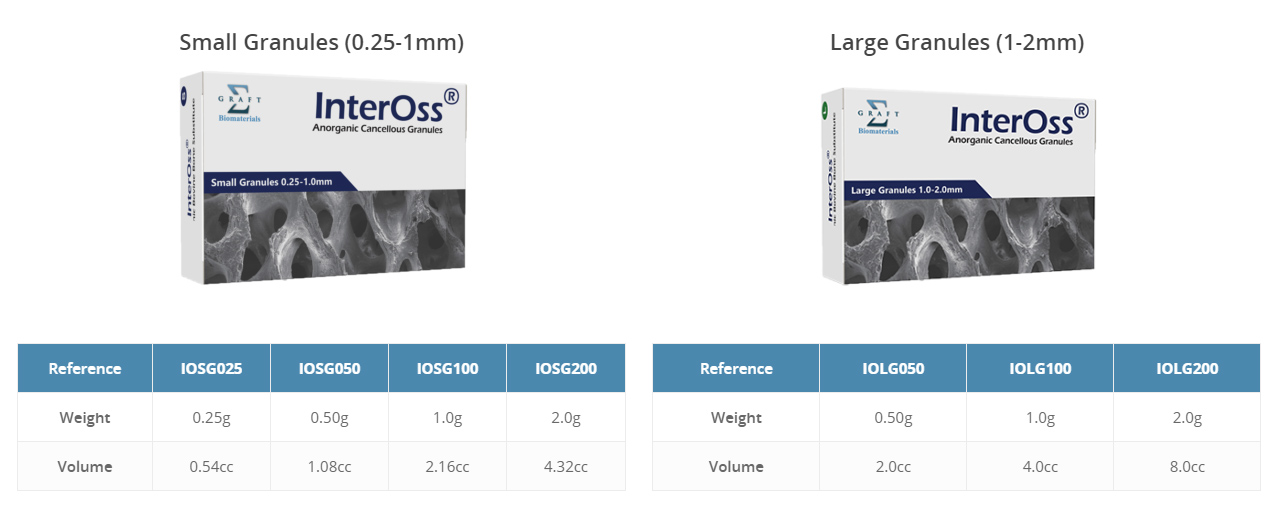 InterOss is a natural hydroxyapatite bone grafting material derived from Australia bovine bone (BSE free).
This highly purified osteoconductive material is produced from natural bone through a multi-step purification process. Its natural origin makes InterOss chemically and structurally comparable to mineralized human bone (nanocrystalline natural apatite).
InterOss is available in granule form. It is supplied sterile and is dedicated for single use.
The presence of a macroporous structure favors cell ingrowth, while the micropores allow the penetration of body fluids into the implant. The microporosity can also be used to manipulate resorption and dissolution rate: the greater the microporosity, the greater the degradation rate.
The pore structure and interconnected pore system of InterOss allow the grafting material to act as a guide for body fluids, growth factors, blood vessel, bone marrow, and bone cells.