Discover X-MIND UNITY, successor of X-MIND DC, the famous bullet-proof intraoral unit.
With its elegant style coupled to the cutting edge patented ACE technology, X-Mind unity brings the standard of X-ray generator to a very new level. Perfect accuracy and patient protection are what no other X-ray system has been able to reach so far.
01 PRODUCT BENEFITS
A SHARP AND CONTRASTED IMAGE
The X-MIND UNITY has a 0.4 mm focal spot. It has several configurable radiological settings notably:
- The anodic voltage (60, 65 and 70 kV)
- The anodic current (from 4 to 7 mA)
These parameters ensure a sharp and contrasted image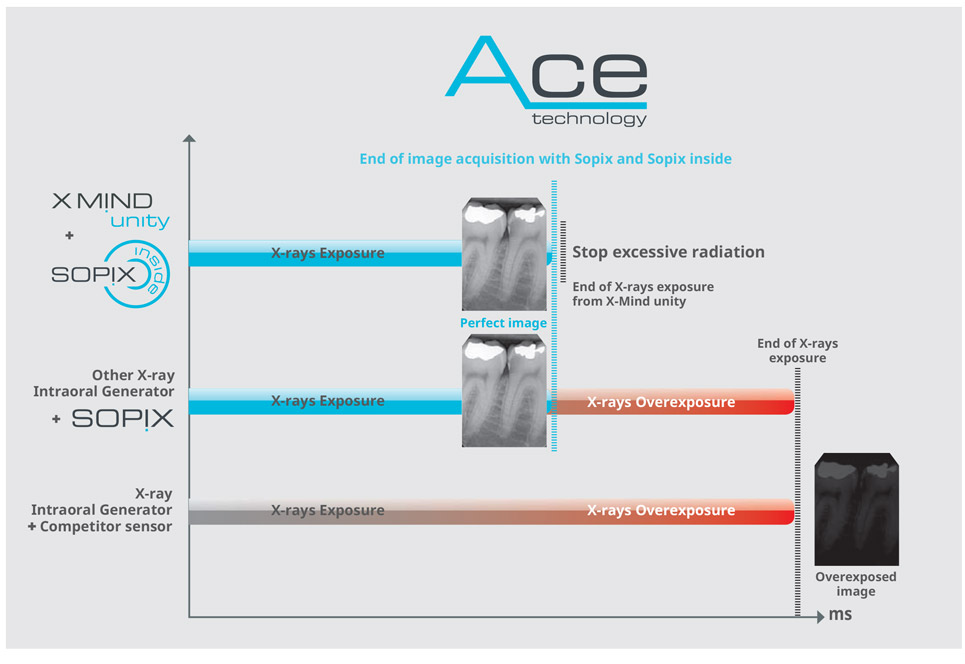 UP TO 52% LESS RADIATION WITH ACE REDUCTION VARIABLE ACCORDING TO THE PATIENT'S MORPHOLOGY.
This technology applied to X-MIND UNITY allows the Sopix Inside sensor to start and stop the generator, thus avoiding all risk of over exposing the image and patient as well as unnecessary re-takes of acquisitions.

The patient only receives the necessary dose, adapted to his dental morphology.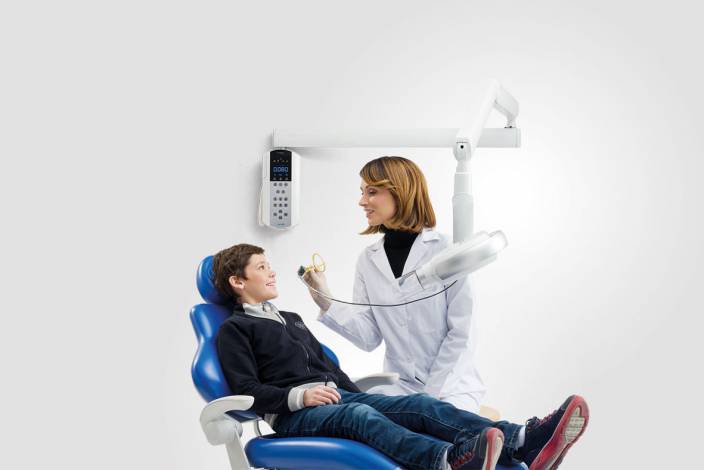 SAFETY THROUGH TRACEABILITY
The dose received by the patient appears on the timer's screen after each exposure appears on the timer's screen.

With SOPIX INSIDE, this dose is also recorded in the patient's of SOPRO-Imaging file, thus ensuring permanent traceability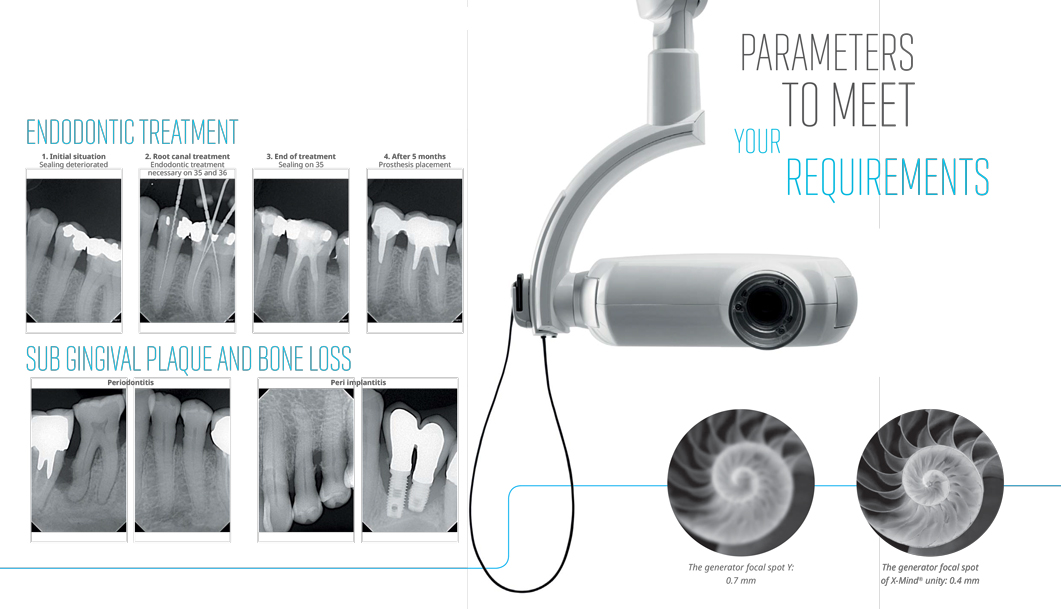 02 MAIN CHARACTERISTICS
- 3 arm lengths are available
- Movement is fluid and is achieved without any effort or stress
- Work flow and comfort improved drastically due to the integration of the sensor
- Up to 52% less radiation
- Exclusive traceability through Sopro Imaging software. Dosage received by the patient (DAP) is automatically recorded